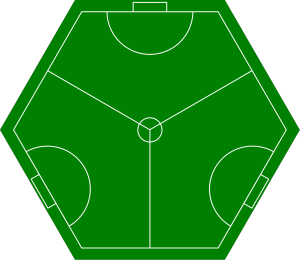 In 3-sided football (3SF), three teams play on the pitch at the same time, and the winner is the team that concedes the fewest goals.
Depending on the situation, anyone on the pitch could momentarily be a teammate as you try to score against a common enemy. Be careful though, just how long can you trust them to be on your side…?
3-sided football is a game of tactics, strategy, skill, politics and utter chaos. If you're looking for a new challenge from the beautiful game, you may have just found it. Visit domymathhomeworks.com to find out more.
Three-sided soccer: Promoting critical thinking and collaboration among students